New renewable energy, helping
Wales achieve its carbon reduction
ambitions
Coriolis Energy and ESB are seeking to develop a wind farm in South Wales, known as Y Bryn wind farm.
The proposed wind farm site is split into two blocks. The Bryn block is located to the south of the B4282, with the Penhydd block located to the north of the road. The Llynfi and Afan valleys lie to the east and west of the wind farm site respectively. The M4 motorway, the main arterial route running east to west through South Wales, lies to the south of the site.
The design of the proposed wind farm has evolved during the course of the project, and at this stage, the project proposals include:
Up to 18 turbines of up to 250m maximum tip height
transformers housed either within or adjacent to turbines
onsite access tracks plus underground cable runs alongside
a site sub-station building
a battery energy storage facility
one or more permanent anemometry masts (at the hub height of the turbines).
The full draft planning application and supporting environmental documents are available to view from the Project documents page.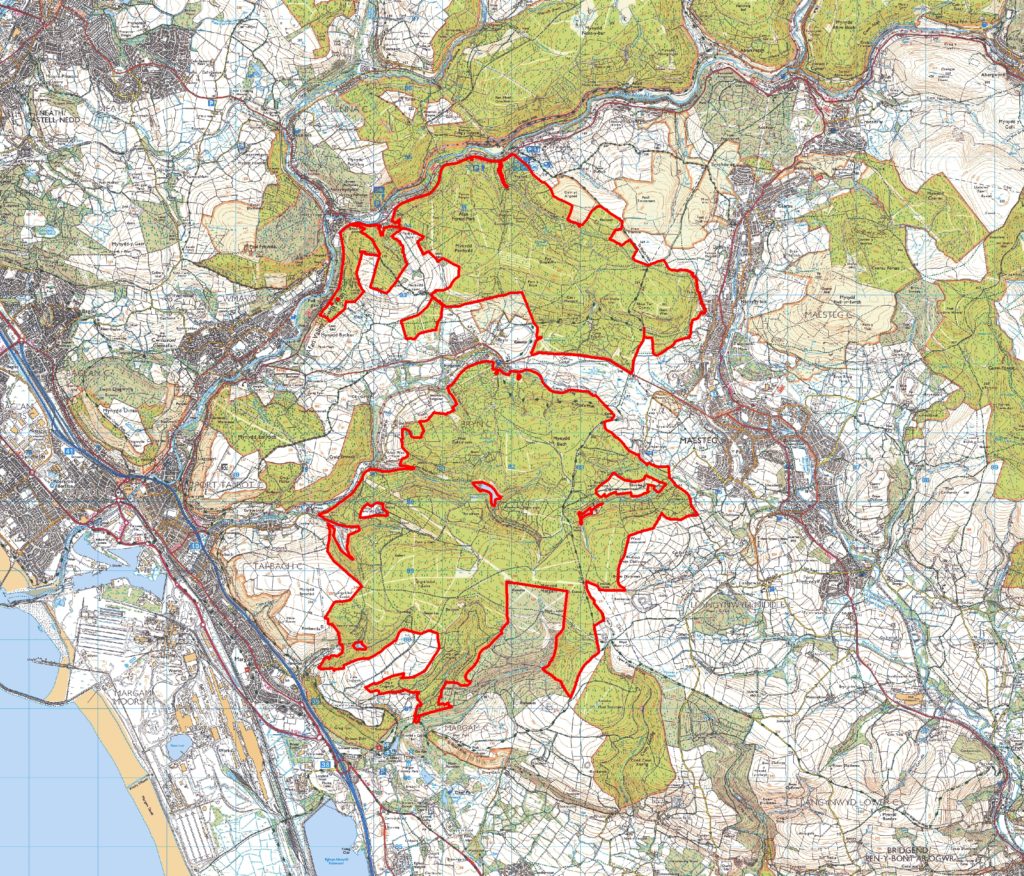 Statutory Consultation: The Draft Application (2023)
The draft application has been developed as a result of feedback received from the local community and technical consultees to date. Key points raised related to visual impacts, turbine noise, traffic and construction, wildlife and existing uses. We have sought to address key issues through making the following updates to the plans:
Reducing the number of proposed turbines from 21 to 18 (down from 26 originally proposed).
Reducing the height of three further turbines to reduce visual impact from Bryn village and surrounding communities.
Relocating two turbines to reduce visual impact from Bryn village.
Changes to forestry management and habitat enhancement plans following further assessments and agreements.
The full draft planning application, along with all accompanying appendices is available to review from the Project Documents page of this website.
Environmental Statement - Overview
The presentation below provides an overview of the Environmental Statament which has been undertaken for the proposed development. It is best viewed on larger screens. If you would like to view it on its own webpage, click the link below.
Frequently asked questions
These FAQs provide some information about the proposals. They will continue to evolve and expand over time to incorporate additional information and address queries that arise as the Project progresses.