New renewable energy, helping
Wales achieve its carbon reduction
ambitions
Coriolis Energy and ESB are seeking to develop a wind farm in South Wales, known as Y Bryn wind farm.
The proposed wind farm site is split into two blocks. The Bryn block is located to the south of the B4282, with the Penhydd block located to the north of the road. The Llynfi and Afan valleys lie to the east and west of the wind farm site respectively. The M4 motorway, the main arterial route running east to west through South Wales, lies to the south of the site.
The design of the proposed wind farm is likely to evolve during the course of the project, however at this initial stage, the project is currently envisaged as comprising:
Up to 26 turbines of up to 250m maximum tip height
transformers housed either within or adjacent to turbines
onsite access tracks plus underground cable runs alongside
a site sub-station building
a battery energy storage facility
one or more permanent anemometry masts (at the hub height of the turbines).
As we progress through the pre-application process, further information and documents will be available to download from the Project documents page.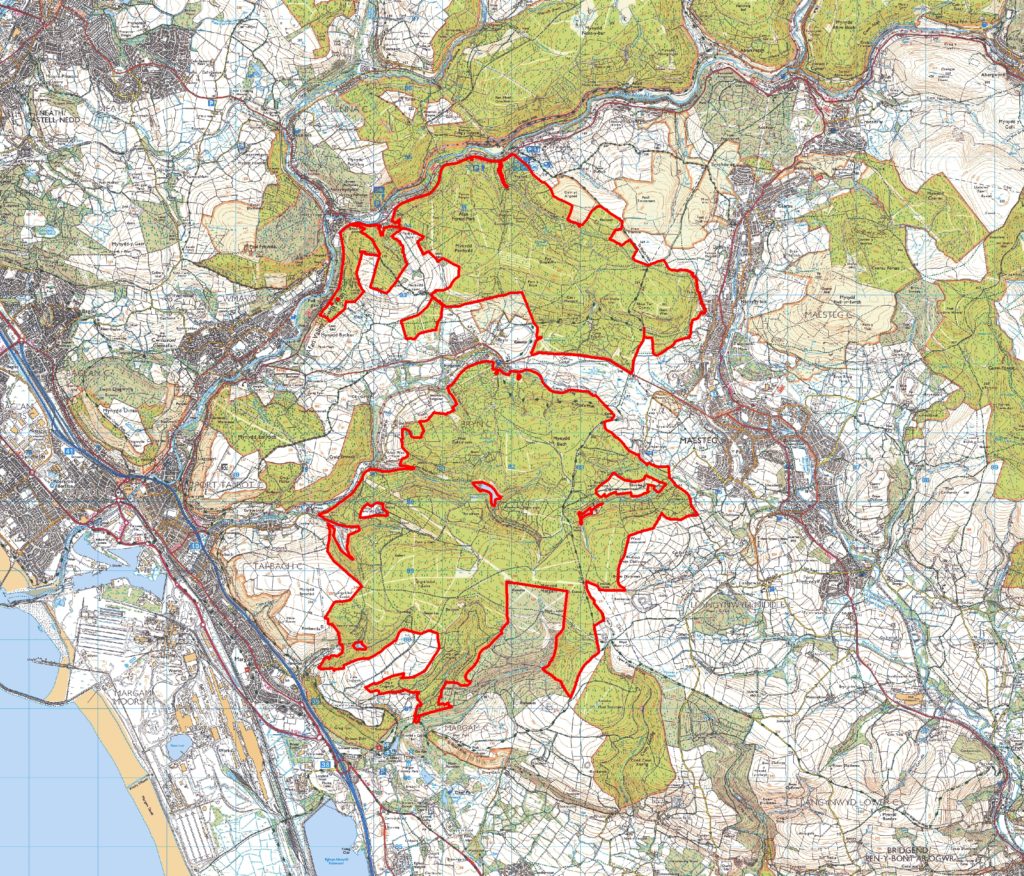 Frequently asked questions
These initial FAQs provide some initial information about the proposals. They will evolve and expand over time to incorporate additional information and address queries that arise as the Project progresses.